Unparalleled Lines: Building Fintech's Super Connector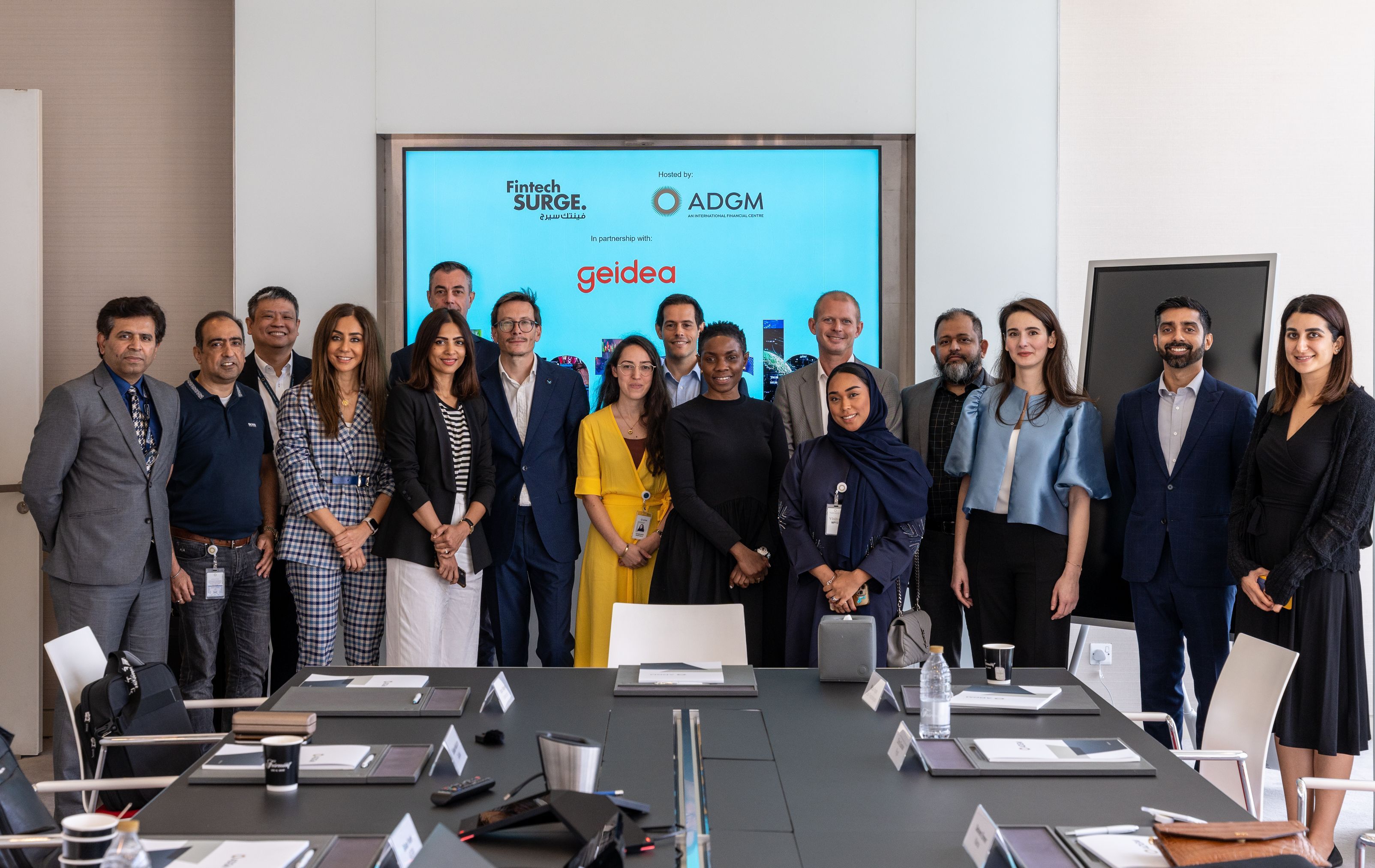 Held on 3 March 2023 at ADGM Authorities Building, Al Maryah Island, Abu Dhabi
A high-level networking event and briefing exploring market direction, industry perspectives and emerging opportunities in fintech and future financial innovation.
The first decade of fintech in the Emirates has yielded enormous success. Coupled with the country's economic transformation Abu Dhabi and the Emirates are not lacking in vision. Digital growth combined with the need for financial services that improve access, remove inefficiencies, and improve identity security requires coordinated ecosystems that work together in the best interests of consumers and businesses. In the process, centralised finance is being radically transformed. And in the decade ahead will be pushed to cross paths with peers in the decentralised finance and crypto ecosystem that up until now have been operating on parallel lines.
How might the new era play out? And how can Abu Dhabi and the Emirates play a leading role in defining future finance?
In this invite-only roundtable senior representatives from across the ecosystem discusses the role of financial services in building an inclusive, open economy, the regulations needed to drive innovation - and how the Emirates can leapfrog to become a global centre for advanced, next generation financial services.
---
Roundtable Participants
Moderator: Simon Hardie, CEO & Founder, findexable
Brian Yeoh, Director – Financial Technology, ADGM
Gabrielle Inzirillo, Head of Ecosystem Development - FSRA, ADGM
Sailesh Malhotra, Head of GCC Region, Geidea
Hemant Julka, SVP Head of Fintech and Partnerships, ENBD
Ngozi Megwa, SVP Digital Partnerships, Market Development EEMEA, Mastercard
Sebnem Erener, Legal Counsel, Klarna
Maryam Al Moosawi, Innovation Manager, HSBC
Suhaib Ahmed, Innovation Research, HSBC
Chris Scanlan, Head of Investor Relations, Pyypl
Husain Shaikh, Director of Partnerships, UAE Trade Connect
Marie Chowdhry, General Counsel, Lean Technologies
Jorge Carrasco, Principal, FTI Consulting