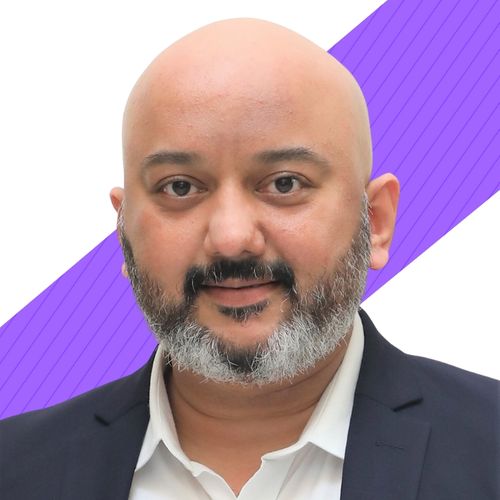 Vaibhav S Joshi
Top 30 Fintech Influencers in India - A Fintech & Digital Banking expert
Dr. Joshi is a proven strategist, planner, and capable business leader with strong experience in creating and implementing predictable revenue and sustainable business models. He is a distinguished professional in the BFSI ecosystem with over two decades of experience. An innovator at heart, he has been part of key projects, including India's social security program Aadhar, one of India's largest financial inclusion programs covering 4 million beneficiaries, programs that have ushered the Indian BFSI into a new digital era.
He has launched two of the leading consumer neobanks in India and an MSME neobank. He was the Chief Digital Officer of a bank and has been instrumental in some of the top Fintech and Digital Banking initiatives in the country, many of which were industry-first initiatives.
Dr. Joshi has received numerous accolades, including Global Top 100 CDOs, Top 30 Fintech Influencers India, Trendsetter CIO, India's Inspiring Leader, BFSI Gamechanger Award, ET BFSI Best Fintech Partnership Alliance Award, IDC Omnichannel Award, and more. Additionally, his programs have won multiple accolades both in India and overseas.
He is an enthusiast for innovations and an avid learner/student of life with a flair for all things digital. As a BFSI industry expert, he also participates in various industry forums as a panelist/speaker to share his knowledge. In his free time, he loves writing, traveling, and working on social causes aimed at livelihood creation.