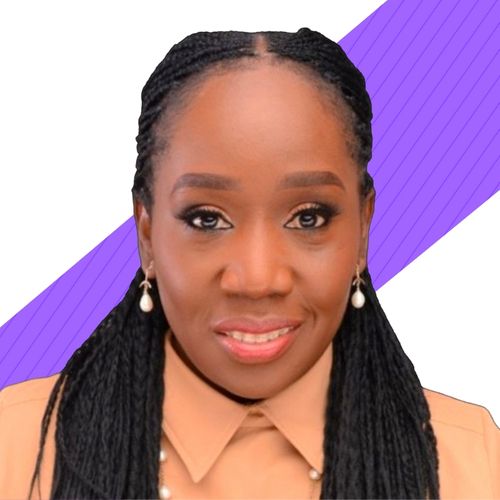 Omoke Adebanjo
Senior Vice President - Merchants and Commerce, EEMEA
,
Mastercard
Omoke Adebanjo is Senior Vice President of the Merchants & Commerce segment across 80 markets in Eastern Europe, Middle East, and Africa (EEMEA) and a member of the EEMEA Operating Committee. She is currently based in Dubai and is responsible for strengthening some of the organization's most critical merchant relationships and oversees joint partnership goals.
In addition, Omoke leads the development and execution of business and sales strategies, product go-to-market and market transformation objectives.
Omoke joined Mastercard in 2011 and has held several leadership roles across different geographies and functions. Most recently, as regional franchise lead for EEMEA, she was responsible for managing stakeholders in the Mastercard network and payments platforms by supporting the creation and continued existence of a comprehensive series of value exchanges across the ecosystem.
She has also had the opportunity to create business and social impact via strategic partnerships with fintech companies, government regulators, technology companies, banks, and financial institutions. She was tasked with creating digital transformation projects, enabling cashless economy agendas, as well as to driving large-scale financial inclusion programs. As general manager of the anglophone West Africa cluster, Omoke also played a significant role in the commercialization of new products and services in many emerging markets, fostering new business lines through strategic multi-stakeholder partnerships and new-market entry.
Before Mastercard, Omoke held senior positions across the healthcare, telco, and banking industries, giving her a broad understanding of comprehensive customer needs in developing markets.
Omoke has received recognition for her impact and leadership as a senior female executive in the fintech sector. In 2021, she was named one of the top 100 Career Women in Nigeria. She was listed under the 50 Leading Ladies in Corporate Nigeria's list and was honored as one of the 'Top 30 Leading Women in Nigeria's Fintech Industry'.
She holds an MBA from Lagos Business School and a Bachelor of Science in Psychology from the University of Ibadan.