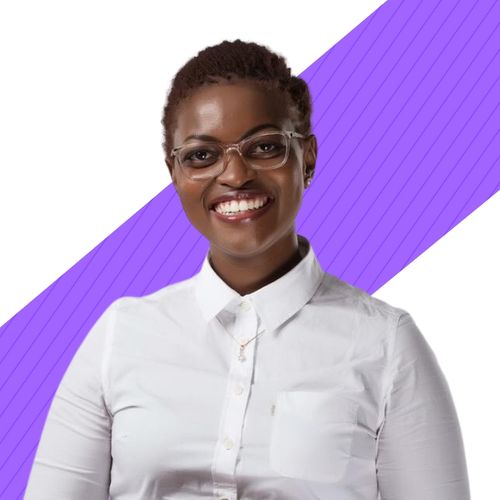 Muthoni Wachira
GP & Investment Director
,
Katapult Group
Muthoni is a thought-leader and change-maker recently recognised as one of 12 venture capitalists to know in Africa. She has a proven track record at executive and board level and 15+ years experience in corporates such as Merrill Lynch, American Express and Safaricom; high-growth startups such as JUMO and Unconventional Capital; and impact-driven organisations such as Engineers Without Borders, Canada.
More recently, Muthoni joined Katapult Group as the General Partner and Investment Director for their dedicated Africa Food and Climate Fund. Muthoni leads an investment team of 6 based in Kenya, Rwanda and Norway in making pre-seed and seed stage investments across Africa. She currently manages a portfolio of 16 startups and is leading the charge in raising a $50M fund with soft commitments of $15M received.
Muthoni is an Actuarial Science graduate; CFA Charterholder; a leading voice in venture investing as featured in Disrupt Africa, VentureBurn, Impact Alpha, Briter Bridges and Forbes; and a former visiting lecturer at the University of Cape Town's Bertha Center for Social Innovation. She continues to engage actively in the African tech ecosystem and holds Investment Committee roles in venture funds and Board Advisory roles in startups and impact-driven organizations.
About Katapult Group
Katapult is an investment company, with $100M AUM, focused on highly scalable impact tech startups. We have invested in 146 companies across 47 countries, and boast 2 unicorns in our portfolio.
The Katapult Accelerator Program is award-winning and has proven effective in derisking and strengthen our portfolio performance. Since 2017, we have conducted 10 flagship accelerator programs and 3 corporate accelerators.
We established Katapult Foundation in 2020, gathering our non-profit initiatives under one arm. The Foundation is focusing on building the impact community and education efforts around impact investment. Initiatives include Katapult Future Fest, Katapult X and the Nordic Investment Network.