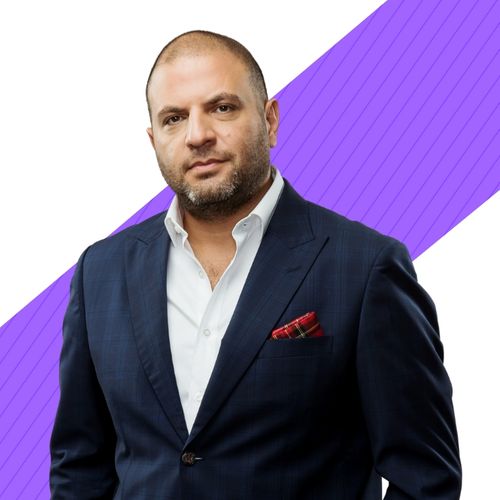 George Hojeige
As Chief Executive Officer, George Hojeige heads the free zone, mainland, citizenship and operations divisions of Virtugroup. His role involves maintaining Virtuzone's position as the fastest growing business setup operator in the region and the only group also offering the highly-complimentary citizenship-by-investment solution, whilst at the same time driving regional expansion, revenue per customer, and average customer lifespan.
George has a vast array of business experience in industries such as telecoms, medical equipment manufacturing, construction, and media in Canada, the Unites States, and since 2004, the Arabian Gulf, both on the corporate side and also as a business owner.
His latest role before joining Virtugroup was Group Commercial Director at ITP Media Group, the largest media publishing house in the Gulf, where he headed the sales teams for titles such as Arabian Business, Esquire, CEO Middle East and a range of B2B titles and platforms. This position opened the doors to relationships with a veritable who's-who of global business leaders.
George is highly commercially savvy, combining great data analysis with the confidence to make the occasional out-of-the-box decision necessary to keep Virtugroup ahead of the curve. As both an ex customer and partner of Virtuzone, George enjoys a 3-D view of what makes people choose and then stay with the group.
Born in Beirut, his family emigrated to Canada in the 1980s. George is fluent in English, French, Spanish and most importantly – considering Virtuzone's quasi-government role – Arabic. He holds a bachelor's degree in Industrial Engineering from Ecole Polytechnique de Montreal and a graduate diploma in International Business from McGill University, and is an extraordinarily accomplished networker, confident in the presence of business and political leaders, celebrity clients, partners, and customers alike.