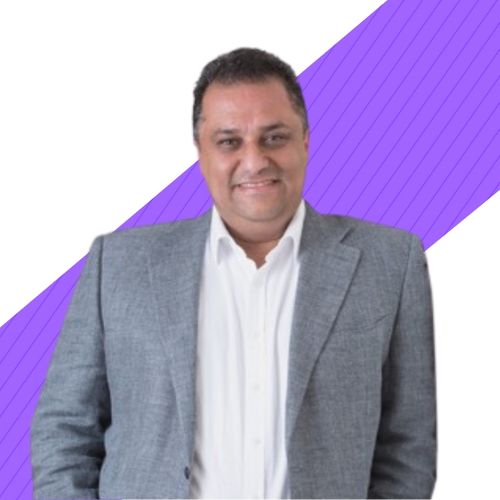 Basil Moftah
Basil is an experienced company builder and general partner at Nclude, an international investment company that focus in financial inclusion through fintech innovation. Basil also backs global-minded founders, leading growth-stage companies that use technology to transform emerging markets and the world.
Basil joined Nclude in March 2022, and previously a General Partner at Global Ventures from June 2018. From initial idea to business scaling, his background makes him an ideal partner for founders at all stages. Basil has been an Advisor, Investor and Board Member with numerous global technology companies. These have included new ventures, such as the digital patent storage platform PatSnap, the intelligent product builder TARA.AI as well as Sparrho, Floranow and Elmenus. He is currently a board member at Paymob and Lucky.
Basil started his career as a founding member of the Reuters Venture Capital group. Indeed, he was part of the team that took the group private. A successful fund, it invested in Netscape, Yahoo!, Verisign, Webex, and several other leading global companies.
Basil then managed emerging markets for Reuters: A $600M business spanning Latin America, the Middle East, Africa, Russia, India and China. He grew the business seamlessly and made numerous strategic acquisitions. His approach included buying Zawya, a trusted source of business and financial news. The company plays a critical role in providing insights into the Middle East. Basil subsequently scaled Zawya for significant growth.
Basil's last role was at Thomson Reuters. At Thomson, Basil served as President of the Intellectual Property and Science business. He was responsible for developing the strategic proposition of the $1billion revenue business. His strategy worked in line with customer, market and competitive trends. Upon strategic execution, he prepared the division for sale to private equity which took place in 2016 for $3.55B.
A champion of diversity and inclusion, he was a founding advisor for Reach Mentoring. Reach is a successful program focusing on high-potential woman executives in the Middle East. Furthermore, he was the executive sponsor of diversity in the workplace programs at Thomson Reuters.
Basil holds a bachelors' degree in Mechanical Engineering from the American University in Cairo. Basil earned an MBA from Harvard Business School.