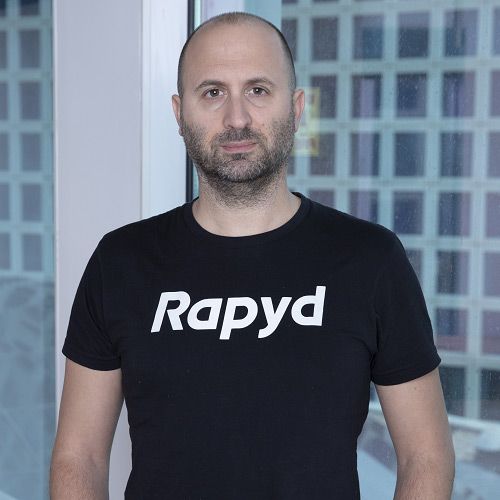 Arik Shtilman
Arik Shtilman is CEO and co-founder of Rapyd, the leading fintech-as-a-service platform powering local payments anywhere in the world by bringing together 900-plus payment methods in over 100 countries. Arik founded Rapyd in 2016 with a singular goal in mind: to help businesses thrive in any local market around the globe.

Prior to starting Rapyd, Arik realized there was a massive need to create a way for fintech applications to scale globally so businesses could invest in expansion – not spend critical time attempting to build complex payments infrastructure. To solve this glaring challenge hindering growth in the payments space, Arik launched Rapyd as the first "Fintech-as-a-Service" product in the industry, the category-leading full stack of integrated payments, commerce and financial services capabilities that can be seamlessly embedded into any application. Now, by partnering with Rapyd, businesses and consumers anywhere in the world can easily engage in local and cross-border transactions in any market.

Before Rapyd, Arik founded ITNAVIGATOR, a cloud-based contact center and unified communications platform which was acquired by Avaya in 2013. Arik's expertise in building high-growth companies leveraging cutting-edge technologies to meet global customer demand is proven in Rapyd's fast-paced yet steady growth. Since Rapyd's launch in 2016, Arik has taken the company global with offices in Dubai, Tel Aviv, London, San Francisco, Singapore, Reykjavik, and Miami, to name a few.