Celebrating our exhibitor at Fintech Surge 2021 on their latest funding round! KSA-based Fintech Lean Technologies has raised $33M in its series A funding led by Sequoia Capital India. A big congratulations!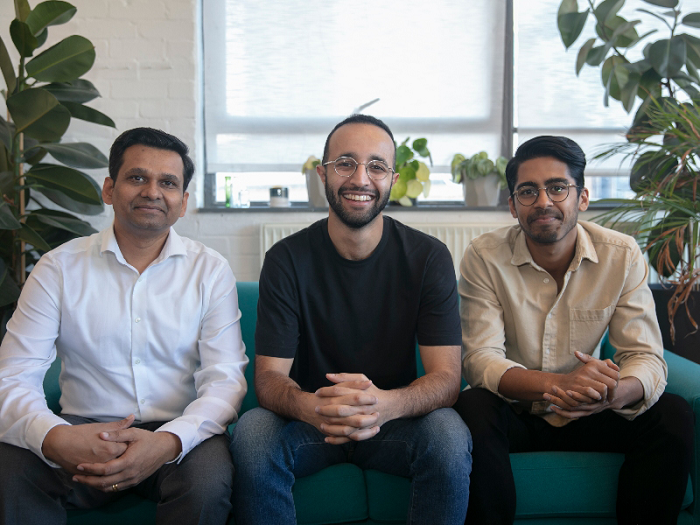 KSA-based FinTech Lean Technologies has raised $33M in its latest funding round. The Series A round was led by renowned venture capital firm Sequoia Capital India, with participation from existing investors RAED Ventures, Outliers, Shorooq, and JIMCO. Newcomers Liberty City Ventures, Human Capital, and notable angels including Brex's Henrique Dubugras, former GE CEO Jeff Immelt, and Michael Ovitz who also participated in the round.
Founded in September 2019 by former Stanford roommates Hisham Al-Falih and Aditya Sarkar,
and ex-Silicon Valley technologist Ashu Gupta, Lean's platform and APIs allows its clients to
seamlessly integrate with their customer's bank accounts to retrieve pertinent account
information or initiate instant bank transfers. The Lean APIs have unlocked a myriad of use cases and are currently being utilized by some of the region's leading financial institutions across various verticals, including those in the remittances, cryptocurrency, and investment spaces.
FinTech was the hero sector of the year across EVMs closing more than 20% of all deals and raising more than 30% of all capital deployed across MENA, Africa, Pakistan, and Turkey. As recorded in our newly released State of Startup Funding- 2022 Emerging Venture Markets Free Report, the FinTech sector across EVMs observed a 549% YoY growth in funding over 2021, crossing the $2Bn mark. While it bodes a critical feature for the FinTech sector as the largest 4 rounds closed were Mega Deals focused on open banking and alternative digital payment infrastructure including Nigeria-based Opay and Flutterwave, Senegal-based Wave Mobile Money, and South-Africa based TymeBank, MENA-based FinTech startups also raised sizable investments to engage blockchain and cryptocurrency. Last year, it was MENA-based CoinMENA ($9.5M), BitOasis ($30M), HAYVN, and Sarwa ($15M) amongst many of the startups who raised funds in 2021 to champion the transition to the world of cryptocurrency.
The company launched its flagship Data and Payments APIs in February 2021 and has since amassed dozens of the region's leading financial players as clients, connected to tens of thousands of customer accounts, and processed hundreds of millions of dollars in transactions. Lean Technologies is well positioned to further support the region's burgeoning industry, which is experiencing rapid growth with venture investments growing 163% year on year. This sector is further buoyed by regulators' introduction of fintech sandboxes and forward-thinking regulations across the region. With the recent announcement of Open Banking by the Saudi Central Bank, Lean aims to be the first Saudi aggregator to enable the booming sector within the Kingdom, which is undergoing its own economic transformation driven by the government's ambitious Vision 2030 plan.
Hisham Al-Falih, Lean's Co-Founder & Chief Executive Officer said: "We started Lean with the aim of enabling the next generation of financial innovation in the Middle East, a mission deep-rooted in the hearts of our entire team. We have therefore sought to break down the barriers to entry to the region's fintech ecosystem, unleashing a new wave of cutting edge financial solutions that will catalyze the lives of everyday people and businesses. It was therefore critical for us to align with investors who shared our unwavering commitment to the Lean mission, and who would support us to turn our vision into a reality. That is why we're so excited to be partnering with Amit and the broader Sequoia Capital India team, one of the world's most renowned venture capital firms.
Source: MAGNITT